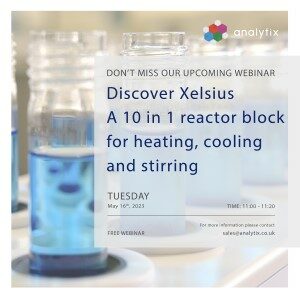 Join us for our upcoming free webinar on our latest reactor technology, Xelsius.
Xelsius is a 10 in 1 reactor capable of independently working between -20˚C and +150˚C, with individual stirring in each cell.
The perfect partner for parallel synthesis, crystallisations, reaction optimisation, drug discovery and much more.
Learn how you can save time, space and money by adding Xelsius to your laboratory.
This event is being held on Tuesday 16th May at 11am.
Register Interest