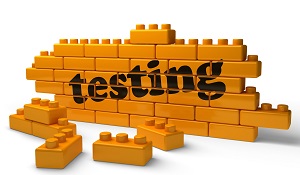 Children's toys and jewellery products sold in the EU are legislated to meet requirements stated in CPSC, ASTM and EN standard test methods. These methods specifically require a microwave digestion system to prepare the samples for the subsequent determination of lead and cadmium by ICP.
The requirement for total dissolution presents accredited testing laboratories and the analyst with unique challenges as high temperatures and pressures can be required to fully digest certain samples. In addition, the variety of materials often means that samples have to be processed in small batches due to differences that can occur when they are prepared in a traditional microwave. This can cause a bottle neck in the laboratory workflow and can extend turnaround times to many days.
The Milestone UltraWAVE sample digestion system allows digestion of up to 15 different samples with different sample weights using different acids all in the same digestion run so there is no need to batch samples of the same type into separate runs. At the heart of the system is a large sample chamber that offers digestion of larger sample amounts using less acid and even weaker acids than previously used thus increasing the sensitivity of AA or ICP analysis.
Very little method development is required with high throughput being achieved through extremely fast heating coupled with a cooled chamber that can reduce total run times to as low as 20 minutes. Operation is so simple that all you need to do is weigh your sample into a disposable low cost vial, load it onto the support rack and press 'START', there is no lengthy capping and uncapping procedure required.
With a top temperature of 300°C and the capability to operate at pressures up to 199 bar, even the most difficult samples can be digested. This makes the UltraWAVE perfect for toy testing laboratories that have multiple sample types to digest or want the high throughput capability of SRC technology.
Request further information