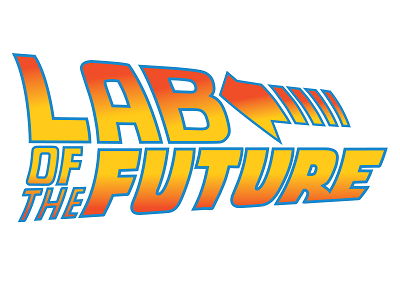 Analytix exhibited once again at Lab Innovations and one of the popular giveaways on the stand were sweets representing milkshakes and pizza slices symbolising the typical food and drink in the film Back to the Future and enhancing our theme of Lab of the future that included a game with a prize of the Lego Delorean car
The ingredients of the four sweets are:
Haribo milkshakes: Sugar, glucose-fructose syrup, wheat flour, wheat starch ,palm fat ,dextrose , gelatin, acidity regulator(citric acid), emulsifier(mono and diglycerides of fatty acids), flavours – fruit, vegetable & plant concentrates, glazing agents (white and yellow beeswax, carnauba wax).
Pizza slices: Glucose syrup, sugar, corn starch, gelatine, citric acid, lactic acid, invert sugar syrup, gelling agent, pectins, flavourings, fruit & veg concentrates, safflower, lemon, radish, blackcurrant, carrot, apple, pumpkin, tomato, acidity regulator ,sodium citrates, glazing agent, carnuba wax ,colours:E100E120,E150a & E153. Packed in area that handles – wheat, milk, soya, sulphites and other allergens
Strawberry Milkshakes: Sugar, glucose syrup, water, pork gelatine, flavouring, citric acid, vegetable oil (coconut), glazing agents, vegetable oil (coconut) carnauba wax.
Milk Bottles: Glucose syrup, sugar, sweetened condensed milk (17%), (milk, sugar), maize starch, beef gelatine, flavourings, salt.
If you require any further information please contact us